Whale Beach SLSC recently renovated the clubhouse, which now features a BBQ deck, function room, gym, kitchen, change rooms, first aid room, gear sheds and bunks for members. More details about hiring the facilities coming soon.
For more info or hiring enquiries, fill out the form below or email [email protected]
Facilities Hire Enquiry Form
What's happening at Whaley: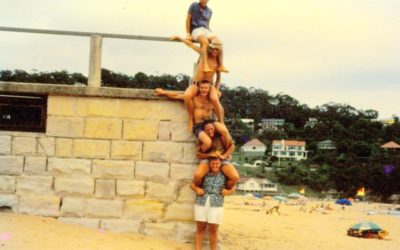 The History: The original stone boatshed (pictured above), which saw its final days in May 1974 could only fit two surf boats! Captured in the photo are legacy Whaley members Colin Timms, Rich Stewart and Ron Clark some years ago. Today, we pioneer into the future,...
read more
Want to get involved?
Whether you are a pro on the rescue board, can keep a cool head during first aid, want to learn some new skills or just love hanging out and flipping burgers on the barbie, there is a place for you at Whale Beach Surf Life Saving Club!
Explore our membership options
Whale Beach SLSC
227 Whale Beach Rd,
Whale Beach NSW 2107,
Australia Whale Beach SLSC is proudly sponsored by:

The Strand, 
Whale Beach, New South Wales 2107
(02) 9974 4944