Midget Farrelly Surf Comp Jan 28th – Entries Open
MIDGET FARRELLY

SURF

COMP ~ SATURDAY JANUARY 28TH

Come down for the Midget Farrelly Memorial Surf Competition on the 28th of January (the day before big swim). This competition stems from an idea originally proposed by the man himself:"Anything over 6 foot"… Some things that are over 6 foot: longboards, dinner tables, singlefins, rescue boards, supsquatches, tall people, and so on…

So let's keep it fun! Awards and prizes will be presented at club monthly drinks that night. It's rumoured that prizes include a 7'2 wooden alaia made custom for the event (check outhttp://www.barenakedboards.com.au/)
** All WB SLSC members (active and associate) are eligible to compete and everyone else is encouraged to come along and watch!
To enter, contact Floyd Higgins – [email protected] by Jan 27th and click 'Going' in the Facebook event (click here).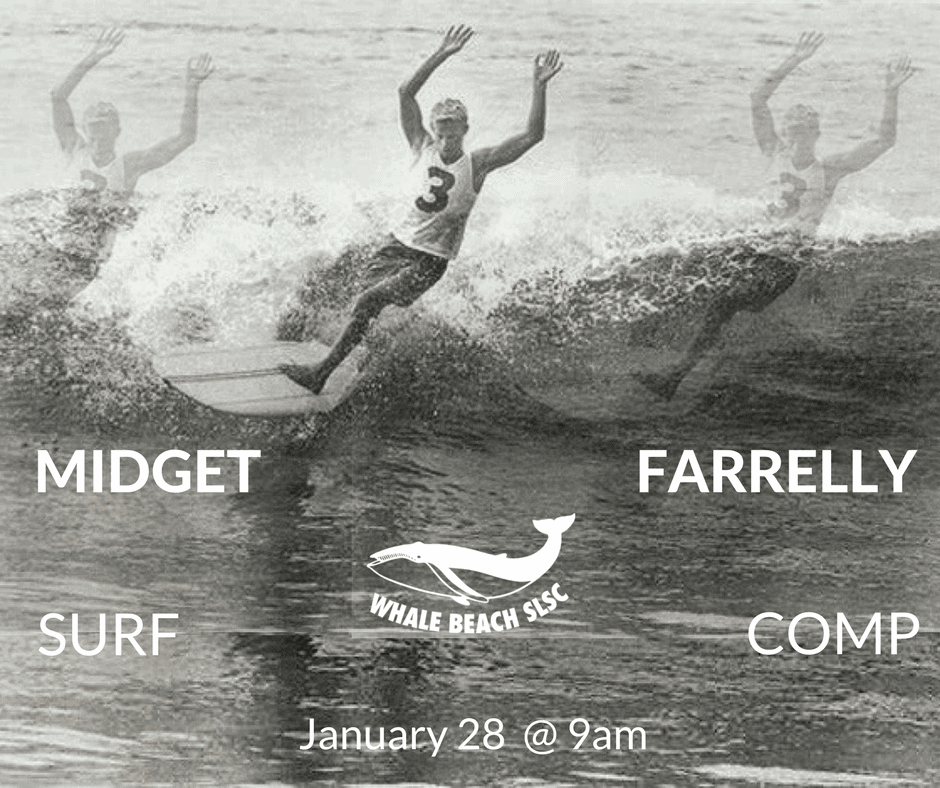 Want to get involved?
Whether you are a pro on the rescue board, can keep a cool head during first aid, want to learn some new skills or just love hanging out and flipping burgers on the barbie, there is a place for you at Whale Beach Surf Life Saving Club!
Explore our membership options
Whale Beach SLSC
227 Whale Beach Rd,
Whale Beach NSW 2107,
Australia Whale Beach SLSC is proudly sponsored by:

The Strand, 
Whale Beach, New South Wales 2107
(02) 9974 4944